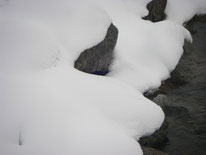 Thanks so much for calling in on the Snowy Reading Blog Hop hosted by Authors Promoting Authors where a main book character answers a few fun questions.
Hi Paige Quinn and welcome to the Snowy Reading Blog hop. We're so excited to have you here today.
Tell us a little about yourself.
I am a country girl who ATM is trying to save my family farm. We haven't had a crop for five years, have few cattle left to sell and only a trickle of a cash flow. I promised my mother I'd take care of my crippled father, Connor, and keep the farm going whatever it takes.
Do you enjoy or dislike winter? Tell us why.
I usually love winter because the outback heat doesn't fry everything sunny-side up, but the cooler temperatures aren't bringing any respite from the drought.
What would you do on a date (or with close friends) on a snowy evening?
I'd love to take an old tractor tyre, slide down a hill and spin out onto a frozen lake.
When it's cold and dreary outside, what makes you laugh out loud?
My blue-heeler puppy called Bundy who is forever chewing things, least of all the boots of my unexpected farm-stay guest, Tait.
If you were sitting around a fire, playing truth or dare, what would you choose and why?
I'd play truth and challenge Tait to reveal why he has really come to my home, Banora Downs. Even for a pretty city-boy he asks a lot of questions.
Tell us about a winter memory from your childhood?
When my mother was alive, we'd collect golden reindeers and every Christmas we'd arrange them around the house. Just as well I haven't put any out this year, Bundy would eat them!
What is the most creative gift you would put under the tree?
Sorry don't do creative or cooking – am too busy out in the paddocks.
Would you start a snowball fight?
You bet – and the first person I'd line up would be Tait.
Tell us about your favourite winter movie or book?
Maybe when the drought breaks I'll catch up on movies and books. Until then I don't have time to sit around or do what Tait says and go and have some fun.
How do you celebrate the holidays? Be it Christmas or Hannaukah or the Winter Solstice.
Just like in past years Christmas will be a non-event. Dad will cook a special meal but I'll still have cattle to feed. Surely by Christmas it will have rained and Tait would have left in his fancy car and finally I would have gotten my old, uncomplicated and solitary life back.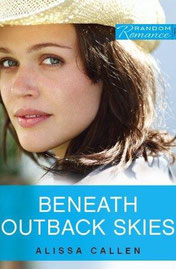 1 February 2013 - read all about Paige and the pretty city-boy Tait who isn't all he seems in Beneath Outback Skies out with Random Romance at Random House.