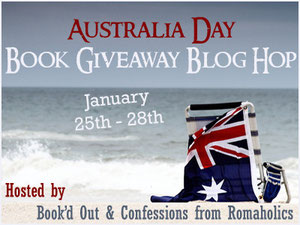 Welcome Paige to the Australia Day Book hop. We're so pleased to have caught you before you headed out into the paddocks again. How about we sit at the kitchen table under the air-conditioner? It must be at least 44C outside even in the shade of the old rainwater tank.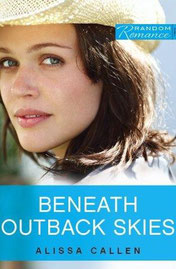 What will you do to celebrate January 26th?
Just like in past years Australia Day will be a non-event. It still hasn't rained and I still have cattle to feed. Dad will throw a few sausages on the barbeque and as we have pretty city-boy, Tait Cavanaugh, staying I'm sure Dad will whip up one of his famous pavlovas. If I'm lucky there'll be a piece left when I get in late.
What do you love about living in Australia?
The scent of eucalyptus after rain. The flash of pink and grey as galah's fly over head. The peace of living in the bush. Well, the peace I used to have before Tait attached himself to my side like a burr to a saddle blanket. For a man who came out here for solitude he sure goes out of his way to seek my company. I'd bet my last row of emergency chocolate there is another reason why Tait has come to the outback.
What do you think of as iconic and uniquely Australian?
My blue-heeler puppy called Bundy who is forever chewing all things, least of all Tait's shiny new boots. The Australian Cattle Dog was bred for their toughness, loyalty and herding instincts but at the moment little Bundy is too cute to round anything up.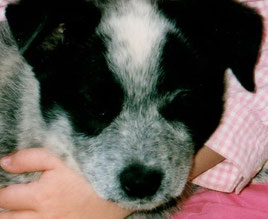 Thanks so much Paige, I can see you're eager to head back out in the ute. Is that Tait I hear coming in from your father's shed?
Beneath Outback Skies will be released by Random House Jan 30 as a launch title for the Random Romance list.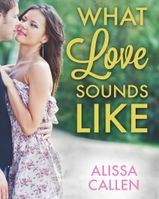 For a chance to win a kindle ebook copy of my new Escape Publishing release, What Love Sounds Like, please leave a general blog comment. This giveaway is for both Australian and International residents. The giveaway closes Jan 28 midnight and the winner drawn Jan 29 via Random.org. Winner will be emailed Jan 29.
Outback speech pathologist, Mia Windsor, believes her morning from hell is over. Then suited-up, city-boy Kade Reid strides into her office and announces he and his wide-eyed niece are the clients that she will be living with for the fortnight.

Kade Reid adheres to a single edict — money is as important as breathing. But when he becomes an instant father to four-year-old Tilly, he escapes to the only place he was allowed to be a child...the family property of Berrilea.

As Mia and Kade work together to help Tilly overcome her speech delay, can they face their fears in order to give Tilly the family she so desperately needs?