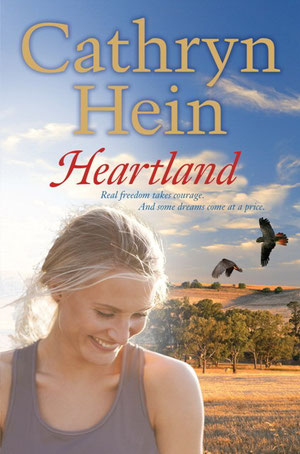 Welcome Cathryn! Thanks so much for dropping by and answering my ten teaser questionsJ
Night-owl or early-bird?
An absolute early bird! Although I was the exact opposite when I was at uni. Throwing and all-nighter to get an assignment done was the norm. Not now. Tis the sunrise that stimulates my brain!
Death by chocolate or diet coke?
Chocolate, preferably Belgian. In fact, if it could be chocolate from Jeff de Bruge I'd be even happier. I discovered his chocolates when we were living in France and become completely addicted, and was so excited when he opened a chocolaterie in Sydney. It's closed now, sadly, though lack of patronage from me certainly wasn't to blame! As for Diet Coke... *shudder*
One food you would never eat?
Hmm. I'd probably eat most things as long as I didn't know what it was. Although I would NEVER do that thing where you down a snake's still-pumping heart. I watched Luke Nguyen do it on his cooking show and it gave me a severe attack of the wobbles.
What you wish your mother had told you?
I really can't think of anything. Certainly nothing profound. I do wish she'd ordered me to wear more sunscreen though. Not that such a thing really existed when I was kid, it was either zinc cream or tanning oil, but all that sunburn hurt.
One book everyone should read?
My new release, Heartland! Only kidding... sort of. People should read what gives them pleasure.
Your ultimate hero (fictional or not)?
Indiana Jones. Sigh. He's rugged, smart, practical, brave, strong, sexy and always wins the day.
Your ultimate heroine (fictional or not)?
Right now I would love to be the heroine of my work-in-progress. But that's only because she's getting to snog the hero, something I wouldn't mine doing myself!
A hobby/bad habit that you spend way too much time on?
Buying ebooks, although that's hardly bad. Except for my credit card. I just adore browsing for books, seeing what's new and coming, picking and choosing what to buy.
Favourite line of dialogue from your recent release or WIP?
I can' t give my absolute favourite because it'd be a spoiler but I'm rather partial to this, from my new release Heartland:
"There are some things that matter, Callie. Really matter. And love's one of them. Not sex, love. And when there's a chance of it, you just have to go for it because tomorrow it could all turn to shit. Don't believe me? Take a look at the horizon."
Three lines from page 13, 113 or page 133 of your recent release or WIP?
From my new release Heartland.
In the two days since his lesson on Thursday, Matt had been over each morning to check on her. He didn't stay long, just enough to give the machinery a quick once-over and ask how she was faring. They'd exchange a few minutes' banter and then he'd leave. Callie watched his ute as he drove away, flustered by the warmth he left behind.
Thanks so much Cathryn! It was an absolute pleasure to have you visit. And if the above Heartland teaser wasn't enough here is the whole fabulous book blurb:
When Callie Reynolds arrives at Glenmore, the property she's recently inherited, the last thing she wants is to be saddled with a warty horse, an injured neighbour and a mad goose. Haunted by her sister's death and her fractured family, all she wants is freedom.
But Callie hasn't counted on falling for Matt Hawkins, an ex-soldier determined to fulfil his own dream of land and family. Nor could she predict the way the land, animals and people of Glenmore will capture her heart.
Callie is faced with impossible choices. But she must find the courage to decide where her future lies, even if it costs her everything she holds dear.