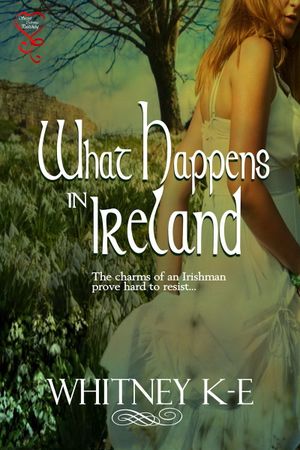 Welcome Whitney! Thanks so much for dropping by and answering my ten teaser questionsJ
Night-owl or early-bird?
Lately, I've been a Night-owl.
Death by chocolate or diet coke?
Chocolate!
One food you would never eat?
I used to say haggis… But I ate that hehe (It's delicious if you can get over what it is). Now… Rabbit.
What you wish your mother had told you?
That she will embarrass me no matter how old I get haha.
One book everyone should read?
Only one? Um… Jessica by Bryce Courtney.
Your ultimate hero (fictional or not)?
My one and only, Mr. Fictional, Jack O'Reilly from my novel. I really do love him hehe.
Your ultimate heroine (fictional or not)?
I love the heroine out of the animation, Brave. She's awesome! Favourite Disney production haha.
A hobby/bad habit that you spend way too much time on?
Writing hehe.
Favourite line of dialogue from your recent release or WIP?
"I swear the devil himself wouldn't take you in for all the deviousness you possess, Jack O'Reilly."
Three lines from page 13, 113 or page 133 of your recent release or WIP?
From page 133 of What Happens in Ireland J
His grin grew wicked. "But I live to tempt. And ye like it just as much as I do."
"Is this Jack or his arrogance speaking?" Kate retorted, hoping to God that she was successful in keeping her desire buried six-feet under an iron façade.
        "Who do ye want me to be?" Jack rumbled, his voice low and seductive.
Thanks so much Whitney! It was a treat to have you visit. And if the above What Happens in Ireland teaser wasn't enough here is the whole fabulous book blurb:
Have you ever wondered what happens in Ireland?
When Australian, Kate Barrow, meets a handsome Irishman in a Dublin bar, she has no idea that he is about to turn her world upside-down and inside-out.
In Ireland to take on a position on a thoroughbred stud, Kate is shocked when her manager-in-co reveals himself to be the same man she'd met in Dublin.
Jack is drawn to Kate. The problem is, she won't have him. But Jack has always loved a challenge and the intriguing woman from Oz is one he cannot resist.
Harbouring the sting of another man's betrayal, Kate is certain she wants nothing to do with love and nothing to do with Jack O'Reilly. But when naked torsos, Mother Nature and dysfunctional umbrellas start plotting against her resolve, she realizes the charms of an Irishman are going to be hard to resist.
What Happens in Ireland publisher link:
http://store.secretcravingspublishing.com/index.php?main_page=book_info&cPath=4&products_id=593&zenid=b26ddce39fdf285d9f0df572a0c62931
To go into the draw to win one of two prize packs, including an eBook copy of What Happens in Ireland, please leave a comment on this blog post or any other blog post included in the What Happens in Ireland blog tour. Tour dates available here on Whitney's website.