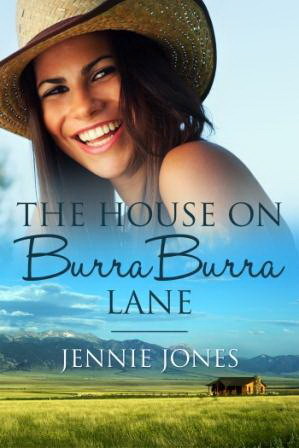 Welcome Jennie! Thanks so much for dropping by and answering my ten teaser questionsJ
Night-owl or early-bird?
Early-bird (then I can go to bed at 9 pm with a book and a cup of tea and not feel guilty - because, after all, I'm up at 5 am writing madly!)
Death by chocolate or diet coke?
Neither. Death by French Champagne.
One food you would never eat? 
I could never knowingly eat kangaroo. I ate a snail once, when I was much younger and my dashing new boyfriend took me to a fancy French restaurant in London. I ate one snail - maybe I should have eaten all six because we didn't get to date number two.
What you wish your mother had told you?
"You're eighteen. Try writing a book. By the time you turn thirty, you'll be a bestselling author."
One book everyone should read?
A dictionary (me included). However, I'll choose the book that spoke to me of adventure and courage around the time I was eighteen: My Brilliant Career by Miles Franklin. The struggles faced and the strengths required in the 1890s are, surprisingly, the same struggles we have and strengths we have need of today (I can say this with some positivity as I've been a Family Historian/Genealogist for many years too). There is no conclusion at the end of this novel that Sybylla will have the brilliant career of a writer she so yearns for - but the bravery and fortitude of her decisions, are, I think, a triumph.
Your ultimate hero (fictional or not)?
Cannot, simply cannot keep it to one. They are all actors because I love the way they portray the beta male hero in their movies (apart from my husband, who's not an actor but he said he wouldn't cook dinner on the BBQ if I didn't mention him).
So here are four:
Paul Newman; Kiefer Sutherland; Keanu Reeves; Channing Tatum (too young for me, but he's on the list); my husband.
Your ultimate heroine (fictional or not)?
Annette Benning. I'd love to be like Annette Benning: in looks, in style, in verve, in career (although obviously, I would still have married my husband).
A hobby/bad habit that you spend way too much time on?
French Champagne. (A dry but sparklingly pleasant bad habit!)
Favourite line of dialogue from your recent release or WIP?
'It's your eyes,' he said, his voice hushed. 'I love them and this is not the time to tell you that. Blink or something, would you?'
Three lines from page 13, 113 or page 133 of your recent release or WIP?
From page 13 (I have to choose this because it's my favourite number - at the moment).
            'Samantha Walker,' she said. 'Sometimes I'm called Sammy.'
            Ethan nodded. He had no idea what he'd call her except one hell of a shock.
            The pig oinked.
Thanks so much Jennie! It was an absolute pleasure to have you visit. And if the above The House on Burra Burra Lane teaser wasn't enough here is the whole fabulous book blurb:
A dilapidated house, a city girl looking for a tree change, and a rugged vet with a past. Just another day in rural Australia…

Just ten days after her fresh start in the isolated Snowy Mountains, Samantha Walker trips over a three hundred pound pig and lands in the arms of Dr. Ethan Granger — and the firing line for gossip. It was hardly a 'date' but sparks of the sensual kind are difficult to smother in a community of only 87 people. Now there's a bet running on how long she'll stay and what she'll get up to while she's in town.

Ethan has his own issues — Sammy's presence in his childhood home brings with it painful recollections of family scandals and a bad boy youth. When the gossip around them heightens, his life is suddenly a deck of cards spread on the table for all to see. Then Sammy's past catches up with her... and it looks like all bets are off.
Author website: http://www.jenniejonesromance.com
Book title: The House on Burra Burra Lane (release date 1 June 2013) http://www.escapepublishing.com.au
Available now via following pre-order links:
Amazon Kindle
Amazon.co.uk
iBookstore