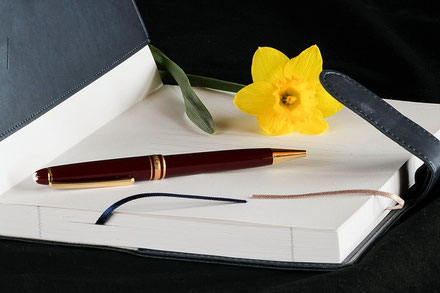 Special thanks to Jennie Jones, Romance Author for tagging me in this blog chain. Jennie writes contemporary fiction with romance and humour at heart. Her debut novel The House on Burra Burra Lane was published with Escape Publishing in June 2013 and released in paperback with Harlequin (Australia) MIRA on January 1st 2014. You can also find Jennie on Facebook  and Twitter
Here goes with my answers to the four writing process questions:
What am I working on?
I'm currently deep in edit land buffing and polishing my next rural release, Down Outback Roads. This novel is set near the same small town of Glenalla that featured in Beneath Outback Skies. The drought has broken but the bush community still faces many challenges, least of all finding the missing backpacking brother of the heroine, Kree Garrett.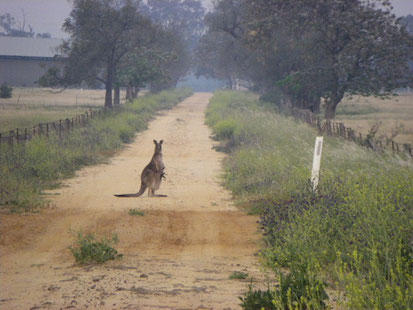 How does my work differ from others of its genre?
The rural genre is synonymous with community spirit, with the vivid and sometimes harsh natural beauty that exists beyond city boundaries and with the resilience of the people living in regional and remote areas. Every rural author brings to their work their unique voice and experiences and it is this individuality that makes each rural work possess their own special sparkle and shine.
Why do I write what I do?
After a childhood spent chasing sheep on the family farm, I've always been drawn to country  areas, so it was only natural my imagination played itself out against a bush backdrop. I currently live on a small slice of rural Australia. Inspiration surrounds me whether it is our river pumps failing (yet again), the grass fire that consumed our front paddock or simply the sight of my Little Farmer cuddling his dog on the back of the farm ute.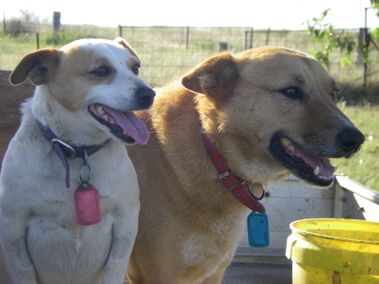 How does my writing process work?
My story will start with an image or a theme, characters will form and conflicts will be examined and discarded until a fitting conflict-lock is reached. I'll then become way-too-obsessed with Google seeking visual inspiration and conducting research. After sketching in plot turning points and a black moment, I'll write. With each chapter the story-path ahead will become slightly more illuminated until I near the end where (hopefully) all my plot ducks will have lined up in a neat row.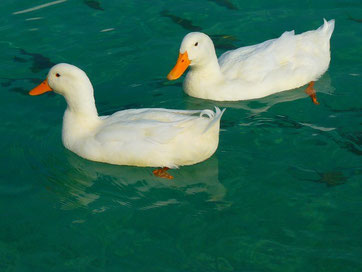 And now I'd like to tag the following three authors:
Rachael Johns is an English teacher by trade, a mum 24/7, a supermarket owner by day, a chronic arachnophobic, and a writer by night. She rarely sleeps and never irons. She writes contemporary romance for HQN and Carina Press and lives in rural Western Australia with her hyperactive husband and three mostly-gorgeous heroes-in-training. Rachael loves to hear from readers and can be contacted through her website at www.rachaeljohns.com or on Facebook https://www.facebook.com/RachaelJohnsRomance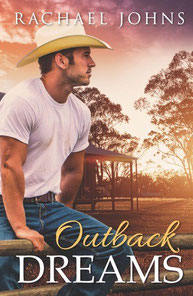 Pamela Cook is the author of Blackwattle Lake and Essie's Way, published by Hachette. Apart from writing Pamela is a teacher and mother of three gorgeous daughters. She also manages a menagerie of dogs, rabbits, birds, fish and horses and her favourite pastime (after writing) is riding her handsome quarter horse, Morocco.
Pamela lives in the southern suburbs of Sydney and spends as much time as possible at her "other" home in Milton on the south coast of NSW. Being a country girl at heart and spending so much of her time around horses enticed Pamela to "write what you know" and she's more than happy to now be a writer of Rural Fiction.
Links: Website: www.pamelacook.com.au, Twitter: @PamelaCookAU, Facebook: https://www.facebook.com/PamelaCookAuthor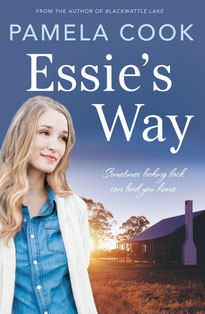 Around the word most of her life, Gabrielle Battistel likes to write contemporary fiction and make book video trailers. Her fiction debut came in amongst the RWAus 2013 Little Gems Anthology and she runs her own boutique production company, Trailermade Production. She lives on a slice of country paradise in regional New South Wales with her superlative husband and cast of fur kids.
Links:www.trailermadeproduction.com
youtube: Trailermade Production Channel
Facebook: www.facebook.com/trailermadeproduction   www.facebook.com/gabrielle.battistel
twitter: @TrailermadeP and @gabbawrites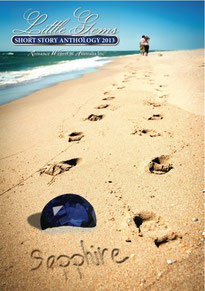 Tune into their blogs next Monday, Feb 27th, for an insight into their writing process and to see which three authors they tag.