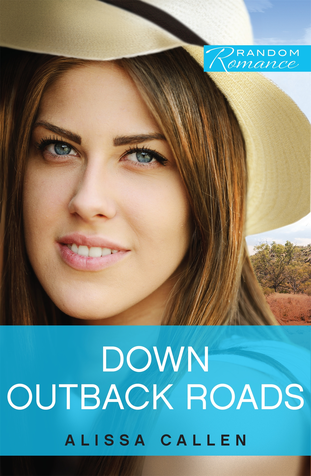 So excited to reveal my second rural novel, Down Outback Roads, has a cover, a blurb and pre-order links! Out as an eBook May 1, Down Outback Roads, revisits the small rural town of Glenalla featured in Beneath Outback Skies.
An enthralling rural love story. Sometimes you need to give yourself permission to fall in love.

Kree Garrett's younger brother Seth is all the family she has left, so when he goes missing in the Australian outback, she doesn't think twice about leaving her American home to find him. When Seth is rescued Kree vows to find a way to thank the small town of Glenalla. It isn't long before she falls in love with the tight-knit rural community. But is it really the town she's falling for?

Ewan Mackenzie has given up everything for his brother's family, but he can never give enough to assuage his guilt at what happened one dark night, years ago . . . Ewan knows he doesn't deserve a second chance at happiness, but when beautiful, open-hearted Kree stays to fight to save his home town, he finds it hard to keep his distance.

Can Kree and Ewan leave their pasts behind for long enough to find a future together?
Pre-order links:
US Amazon: http://tiny.cc/2idpbx
AUS Amazon: http://tiny.cc/pkdpbx
Itunes: http://tiny.cc/5ndpbx
Google play: http://tiny.cc/1kgpbx