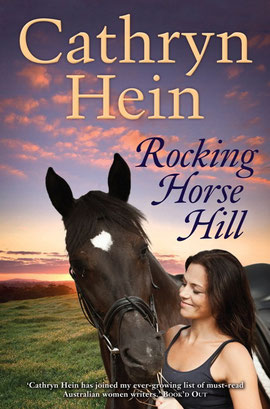 I'm so thrilled to have the lovely Cathryn Hein visit today and to talk about the menagerie of animals who star in her latest rural. No matter where people live, city or country, beach or bush, animals have a special place in people's hearts.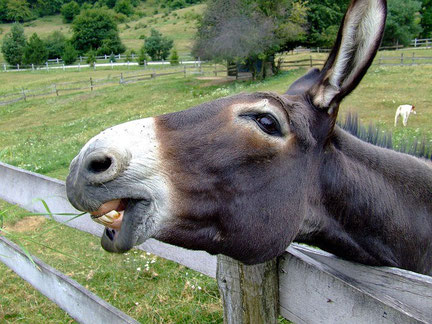 Anthropomorphise: 1. to ascribe human for or attributes to. 2. to ascribe human form or attributes to an animal, a god, etc. Macquarie Concise Dictionary, 4th ed.
Do you do this with your pets?
So many of us do. We can't seem to help it even though, intellectually, we probably understand that it's a bit daft. I mean, our pets are a totally different species, aren't they? Your dog knows perfectly well he or she's a dog. Your average cat, rabbit, budgie, horse, rat, pot-bellied pig or any other animal doesn't suffer identity issues either. It's only us that thinks our pets imagine themselves human, and give them human thoughts, personalities and motivations.
Think about it. That'd be the same as our pets thinking we considered ourselves dogs or cats or rabbits whenever we did something remotely characteristic of one. Sure, I've occasionally thought myself an ass but only ever in metaphorical terms. Pretty certain I've never defined myself as canine or any other creature whenever I've relieved an itch on my arm with my teeth or rolled over to have my belly stroked. So why should we do this to animals?
Because it's fun!
And a way of further wrapping our beloved pets into our lives. A sweet but perhaps misguided way of showing love, and I'm as guilty of doing it as anyone.
I'm a hopeless anthropomorphist in my books. Every animal, from dogs to ducks, end up with a some sort of human personality. I know that for realism I probably shouldn't but, stuff it, it's fiction and it's my story, and if I want to make a horse drop its bottom lip and turn it's bum in a infantile sulk I will.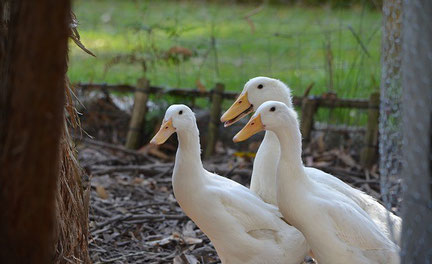 My latest rural romance Rocking Horse Hill has some wonderful animal characters. The stars this time around are a couple of very mischievous donkeys with Houdini complexes. They give the heroine grief and laughter in equal quantities, and some of the scenes were huge fun to write. There's also Miss Muffet - or Muffy as she's known - Em's beloved collie, who was inspired by my own darling late dog Cooch. She's such a sweetie with her wide doggy grins and tail-wagging joy. Then there's Chelsea, the super-speedy Indian runner duck, Lod the horse who has seen everything, and several chooks, including one called Miss Buddha for her ability to sit in the same spot for hours, brooding. A veritable menagerie of humanised animals.
It's heart-warming to have pets as characters. They add that extra bit of colour and lightness to what can sometimes be intense, emotional stories. Which is exactly what our darling pets do in our lives. So I say anthropomorphise away, in life and in fiction. As long as we do it with kindness and caring, we'll all get along just fine.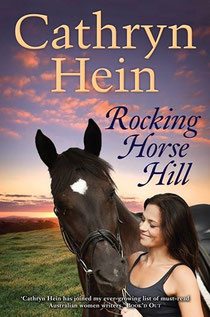 Rocking Horse Hill is a moving family drama and passionate love story from the author of Heartland.
Ever since she was a little girl, Emily Wallace-Jones has loved Rocking Horse Hill. The beautiful family property is steeped in history. Everything important in Em's life has happened there. And even though Em's brother Digby has inherited the property, he has promised Em it will be her home for as long as she wishes.
When Digby falls in love with sweet Felicity Townsend, a girl from the wrong side of the tracks, Em worries about the future. But she is determined not to treat Felicity with the same teenage snobbery that tore apart her relationship with her first love, Josh Sinclair. A man who has now sauntered sexily back into Em's life and given her a chance for redemption.
But as Felicity settles in, the once tightly knitted Wallace-Jones family begins to fray. Suspicions are raised, Josh voices his distrust, and even Em's closest friends question where Felicity's motives lie. Conflicted but determined to make up for the damage caused by her past prejudices, Em sides with her brother and his fiancée until a near tragedy sets in motion a chain of events that will change the family forever.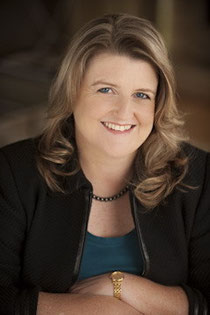 Cathryn Hein was born in South Australia's rural south-east. With three generations of jockeys in the family it was little wonder she grew up horse mad, finally obtaining her first horse at age 10. So began years of pony club, eventing, dressage and showjumping until university beckoned.
Armed with a shiny Bachelor of Applied Science (Agriculture) from Roseworthy College she moved to Melbourne and later Newcastle, working in the agricultural and turf seeds industry. Her partner's posting to France took Cathryn overseas for three years in Provence where she finally gave in to her life-long desire to write. Her short fiction has been recognised in numerous contests, and published in Woman's Day.
Cathryn's first three novels, Promises, Heart of the Valley and Heartland were finalists in the 2011, 2012 and 2013 Australian Romance Readers Awards. Rocking Horse Hill is her fourth rural romance novel. In September she will release The French Prize, her first romantic adventure story.
Cathryn currently lives at the base of the Blue Mountains in Sydney's far west with her partner of many years, Jim. When she's not writing, she plays golf (ineptly), cooks (well), and in football season barracks (rowdily) for her beloved Sydney Swans AFL team.
If you'd like to learn more about Cathryn's books, please visit her website. You can also connect through Facebook, Twitter using @CathrynHein and Google+.