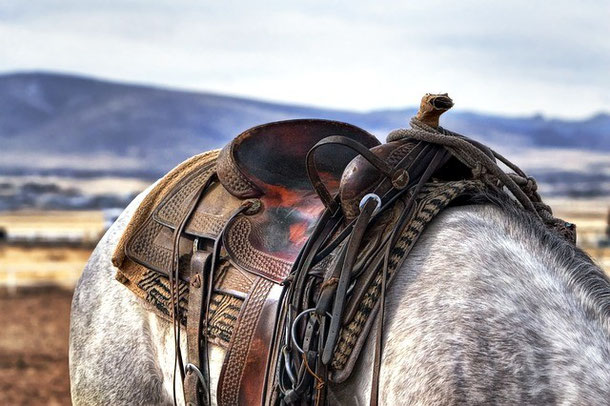 Thanks so much to lovely writing buddy Rachael Johns for the tag in the Meet the Character blog hop. It was such a treat to meet her heroine Charlie from her current work-in-progress, Pattersons Curse.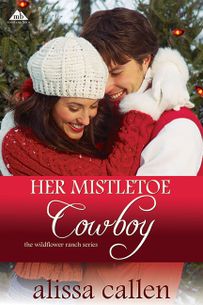 For my own character I'm featuring my hero from Her Mistletoe Cowboy.
1.) What is the name of your character? 
Rhett Dixon. First son in three generations of ranchers.
2.) Is he/she fictional or a historic person? 
FictionalJ
3.) When and where is the story set? 
Her Mistletoe Cowboy story is set on Rhett's ranch Little Rose Crown in the big sky country of Montana. It is part of my Wildflower Flower Series for Montana Born Books.
 4.) What should we know about him/her? 
Rhett is a workaholic cowboy who has no time for socializing, let alone for Christmas cheer.
5.) What is the main conflict? What messes up his/her life? 
Rhett also appeared in my first ranch book Cherish Me, Cowboy. However, in this story his mother is unwell and the fear that he could lose her drives him to make poor choices. He hangs out with the troublesome Taylor brothers and mistakes his friendship with cowgirl Payton for something more.
 6.) What is the personal goal of the character? 
After the death of his mother Rhett works hard to prove he has changed and no longer makes questionable decisions.  He rebuilds his new ranch, Little Rose Crown, refusing to trade on the fact he is the first son in three generations of ranchers. To his father's disgust he turns his inheritance, Bluebell Falls Ranch, over to his elder sister and is determined to make it on his own.  
7.) Is there a working title for this novel, and can we read more about it? 
Corporate analyst, Ivy Bishop, intends spending Christmas holed up in an isolated Montana ranch house with only an abandoned puppy for company. When the festive season ends her broken heart might just have had just enough time to heal.
Ex-rodeo rider, Rhett Dixon, has put his playing days behind him. He has something to prove. Despite being the first son in three generations of ranchers, he is determined to succeed in ranching on his own merits.
But when Rhett's new neighbor proves to be far-too-pretty and far-too-compassionate, his single-minded focus deserts him. And the more time Ivy spends with the workaholic, blue-eyed cowboy next door the more she realizes her heart isn't actually broken – yet.
8.) When can we expect the book to be published or when was it published?
Her Mistletoe Cowboy was out October 20th and is available across all Amazons.
US Amazon: http://tiny.cc/2fxvmx
AUS Amazon: http://tiny.cc/71wvmx
UK Amazon: http://tiny.cc/04wvmx
CA Amazon: http://tiny.cc/q3wvmx
And now for the fun part - I tag: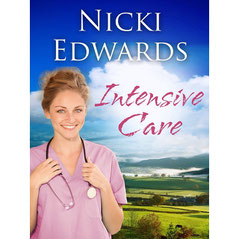 25 years of marriage, travel, four children, study and work wasn't enough to keep Nicki busy. In January this year she woke up and decided to fulfil a lifelong dream – to write a novel.
Nicki calls herself a city girl with a country heart. Unfortunately the only way she can escape to the countryside of her dreams is by living vicariously through the lives of the characters in the rural romance novels she loves to read. If she could spend her days dressed in jeans and boots out on the farm surrounded by horses, dogs, cows and sheep, she'd be in her element.
When Nicki isn't dreaming, reading or writing about rural life, she can be found in her scrubs in the Emergency Department where she works fulltime as a nurse.
Nicki writes medical rural romance for Momentum and her debut novel, Intensive Care, is available for pre-order soon.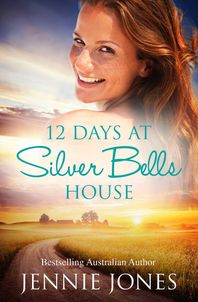 Born and brought up in Wales, Jennie Jones loved anything with a romantic element from an early age. At eighteen, she went to drama school in London then spent a number of years performing in British theatres, becoming someone else two hours, eight performances a week.
Jennie wrote her first romance story at the age of twenty five whilst 'resting' (a theatrical term for 'out of work'). She wrote a western! But nobody wanted it. Before she got discouraged a musical theatre job came up and Jennie put writing to one side.
She now lives in Western Australia, a five minute walk to the beach that she loves to look at but hardly ever goes to - too much sand.
Jennie returned to writing four years ago. She says writing keeps her artistic nature dancing and her imagination bubbling. Like acting, she can't envisage a day when it will ever get boring.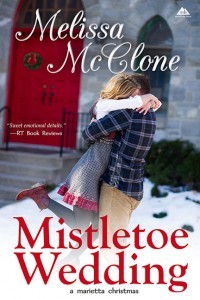 Melissa McClone's degree in mechanical engineering from Stanford University led her to a job with a major airline where she travelled the globe and met her husband. But analyzing jet engine performance couldn't compete with her love of writing happily ever afters.
Her first full-time writing endeavor was her first sale when she was pregnant with her first child! Since then, she has published over twenty-five romance novels with Harlequin and been nominated for Romance Writers of America's RITA award.
When she isn't writing, she's usually driving her minivan to/from her children's swim and soccer practices, 4-H meetings and dog shows. She also supports deployed service members through Soldiers' Angels and fosters cats through a local non-kill rescue shelter. Melissa lives in the Pacific Northwest with her husband, three school-aged children, two spoiled Norwegian Elkhounds and cats who think they rule the house. (They do!)